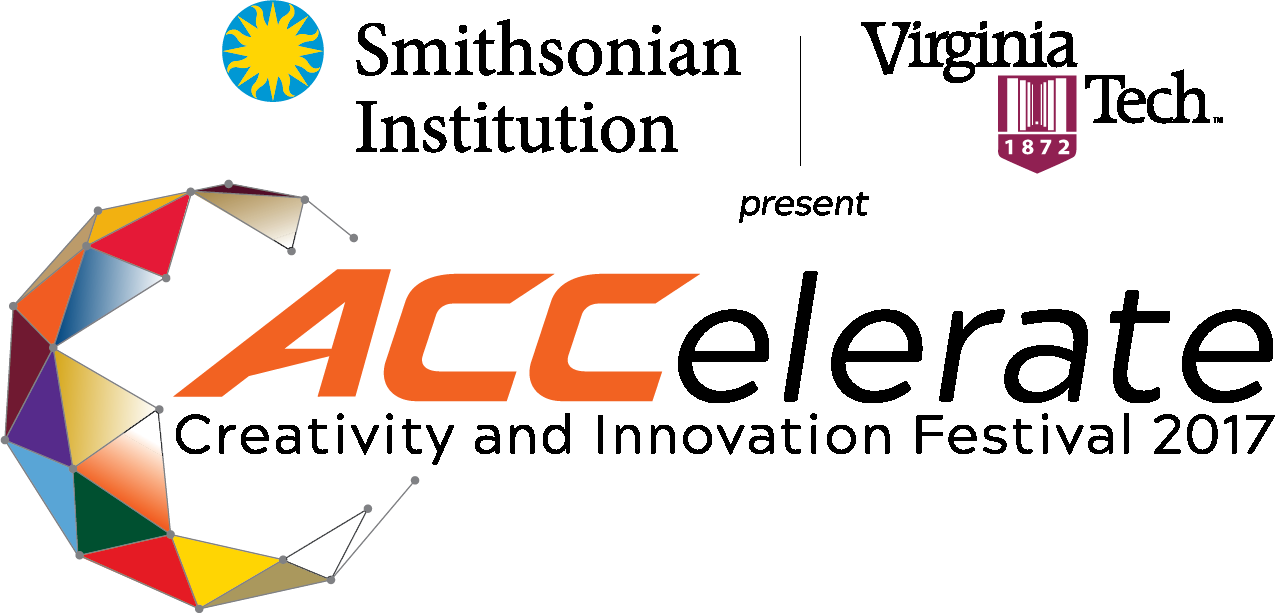 2017 ACCelerate Festival
Smithsonian National Museum of American History, October 2017
Echo Earth was selected as one of 48 projects for exhibition at the 2017 ACCelerate Creativity and Innovation Festival at the Smithsonian National Museum of American History in Washington, D.C., from October 13-15, 2017. The festival had over 10,000 visitors each day, thousands of which got to experience Echo Earth first hand. Participants spanned many ages, including multi-generational families.
Special thanks to Samsung for their generous sponsorship of hardware, including numerous Samsung Gear VR sets and Smart TVs, during the festival.
The festival is a celebration of creative exploration and research happening across the ACC at the nexus of science, engineering, arts and design (SEAD). It is an opportunity for all ACC schools to showcase their work to each other, potential ACC students and their parents, alumni, companies, legislators, and invited guests from the nation's capital.
Smithsonian Magazine highlighted Echo Earth in its "These Collegiate Innovators Are at the Vanguard of Technology and Art" article summarizing the weekend festivites.